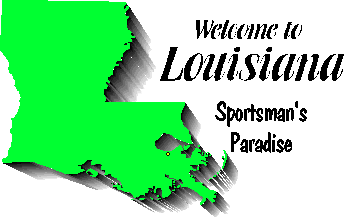 Visit the new FREE LOUISIANA CLASSIFIEDS!

For secured online shopping featuring some of Louisiana's most famous merchants, visit: TOPMERCHANTS.com!
Louisiana Weather courtesy of the Weather Channel.
Welcome to the Louisiana Home Page!

Here you will find a wide variety of information on everything from Gumbo to Gospel. Stay tuned and be sure to check back often. We are constantly adding new sights and sounds.